The Defective Premises Act 1972 imposes a duty on landlords to take reasonable care to see that tenants and visitors are safe from personal injury or disease caused by a defect in the state of the premises. Whilst not specifically mentioned, this includes asbestos. In addition, a landlord could be guilty of a criminal offence if anyone is exposed to a risk from asbestos.
Landlords should ensure that a risk assessment is carried out and if there are any doubts you should employ a competent contractor to carry out any repairs or other works.
Any landlord who commissions repair or construction work has to comply with legislation which include an obligation to notify the present tenant of asbestos where the landlord is aware of this. The Control of Asbestos Regulations 2012 require that a risk assessment is carried out before any work is started to see if asbestos is present and to ensure that appropriate precautions are taken to deal with asbestos which is present. Special rules apply to the common areas of blocks of flats and bedsits (not to individual flats) and the landlord is obliged to investigate whether asbestos is present in the common parts. If asbestos is present, the landlord is required to monitor its condition as well as putting control measures in place. Anyone who may be at risk as a result (e.g. a contractor carrying out work) must be notified of the presence of asbestos. The measures must be kept under review; at least annually.
Please visit the following link for information: https://www.hseni.gov.uk/articles/duty-manage-asbestos
The Landlord is obliged to ensure that electrical installations and appliances are safe and are in proper working order throughout the tenancy. It is necessary to carry out regular visual inspections of all electrical plugs, sockets, leads, appliances and goods and any that are faulty must be removed and replaced. We recommend that Landlords have periodic checks done by a qualified electrician and also recommend that electrical equipment is PAT tested on a tenant changeover and at regular intervals.Failure to comply with the regulations is a criminal offence and may result in fines and custodial sentences.
Energy Performance Certificates (EPCs) are needed whenever a property is rented. You must order an EPC for potential tenants before you market your property to rent. This must be made available to tenants if they express an interest in letting your property as it is classed as material information about the property along with knowledge of the Council Tax Banding.
An EPC contains information about a property's energy use, typical energy costs and recommends ways to save energy. Since April 2018, landlords of privately rented domestic and non-domestic property in England or Wales must ensure that their properties reach at least an EPC Rating of E before granting a new tenancy to new or existing tenants.
From 1 April 2020 these requirements will apply to all private rented properties in England and Wales, even where there has been no change in tenancy arrangements.
If a landlord believes that an F or G EPC rated property qualifies for an exemption from the minimum energy efficiency standard, an exemption must be registered on the National PRS Exemptions Register. The register service is currently running as a pilot. Landlords who wish to register an exemption for a domestic or non-domestic property as part of this pilot should e-mail the BEIS minimum standards team at PRSregisteraccess@beis.gov.uk
Under the Furniture and Furnishings (Fire)(Safety) Regulations 1988 (as amended in 1989 and 1993), Landlords must be able to demonstrate that furnishings included in the property are fire resistant.
This includes:
Beds, headboards of beds and mattresses
Sofa-beds, futons and other convertibles
Nursery furniture
Garden furniture which is suitable for use in the dwelling
Scatter cushions and seat pads
Pillows
Loose and stretch covers for furniture
But excludes:
Furniture made before 1950
Bedclothes including duvets
Loose covers for mattresses
Pillow cases
Curtains
Carpets
Sleeping bags
Under The Gas Safety (Installation and Use) Regulations 1998, it is a mandatory requirement for landlords to ensure the gas equipment at the property is safely installed and maintained by a Gas Safe registered engineer. Landlords must make sure a registered engineer carries out an annual gas safety check on each appliance and flue.
Landlords should keep records of inspections and a copy of the safety certificate issued by the engineer must be given to the tenant before the tenancy can commence. In addition to this, certificates should be issued after any future inspections of appliances within 28 days of the check being completed. It is good practice to keep maintenance records in order to be able to show regular maintenance and necessary repairs have been undertaken.
'Gas appliances' include any fitted gas appliance such as gas heaters, cookers and fires as well as central heating systems. Since April 2009 you must ensure that anyone carrying out work on gas appliances at your property (including flues) is registered on the new Gas Safety Register. If an engineer who carries out a check on a gas appliance is not on the Gas Safety Register, residential landlords are in breach of the regulations.
Failure to comply with the regulations can result in a substantial fine or even, in the worst cases, imprisonment. The Gas Safety Register can be accessed at: www.gassaferegister.co.uk.
Additional responsibilities are imposed on Landlords who let Houses in Multiple Occupation (HMO) occupied by at least 3 tenants who comprise more than 1 household and who share the amenities (these could also apply to a building split into bed-sits).
If the property is a large HMO (at least 3 storeys high with 5 tenants comprising more than 1 household sharing facilities), the Landlord must hold a Licence from the Council.
Licences usually last for 5 years but some councils grant them for shorter periods. The council checks that the building meets acceptable standards and the landlord is a 'fit and proper' person.
Most rented properties are low risk but nevertheless Landlords must undertake a risk assessment to determine the risk of Legionella which causes Legionnaires' disease, a potentially fatal form of pneumonia. Everyone is susceptible to infection but the risk increases with age and in people suffering from pre-existing health conditions.
The bacterium Legionella pneumophila are widespread in natural water systems, eg rivers and ponds, but can also be found in purpose-built water systems such as hot and cold water systems and spa pools where the water is maintained at a temperature high enough to encourage growth. If you decide that the risks are insignificant and are being properly managed to comply with the law, your assessment is complete. You will not need to take any further action, but it is important to review your assessment periodically in case anything changes in your system.
Landlords have a legal duty to ensure the property is kept in repair. This includes installations for water supply, gas and electricity and can extend to the exterior of the property in which the Landlord has an interest (eg the private driveway leading to the block of flats). Tenants do not have to report any problems so Landlords must be vigilant and take any necessary action.
An Assured Shorthold Tenancy can be brought to an end in certain circumstances by serving a prescribed notice on the Tenant. Where the Tenant has not breached any conditions of the tenancy agreement, this will be a Section 21 Notice. However there are restrictions on when a Section 21 Notice can be served, for example, it cannot be within the first 6 months of the tenancy or if the Landlord has not complied with other obligations in respect of the letting.
Landlords must check all tenants have the right to legally rent (including any occupants over 18 years who are not named on the tenancy agreement).
Landlords must check the documentary evidence of the tenants' identity and right to remain in the presence of the tenant. Permitted documents include a passport or biometric residence permit. The checks are detailed and must be recorded.
Fines can be imposed on Landlords who cannot show they checked their right to rent and letting to someone whom they knew or had reasonable cause to know that they did not have the right to rent in the UK could lead to an unlimited fine or a custodial sentence.
For more information please visit the government website: www.gov.uk/government/collections/landlords-immigration-right-to-rent-checks.
Under the Smoke and Carbon Monoxide Alarm (England) Regulations 2015, from 1 October 2015 a landlord must have at least one smoke alarm installed on every storey of their properties and a carbon monoxide alarm in any room containing a solid fuel burning appliance (e.g. coal fire, wood burning stove). After that, the landlord must make sure the alarms are in working order at the start of each new tenancy. Alarms should be checked throughout the tenancy on inspections and by the tenant. The landlord will need to check that the tenant is carrying out the checks as the landlord carries the legal obligation to keep the alarms operating and not the tenant.
The requirements will be enforced by local authorities who can impose a fine of up to £5,000 where a landlord fails to comply with a remedial notice.
The regulations do not stipulate the type of alarms to be installed (such as hard wired or battery powered). Landlords should make an informed decision and choose the best alarms for their properties and tenants.
Carbon monoxide Alarms
Landlords must ensure that a carbon monoxide alarm is installed in any room of their homes where there is a fixed combustion appliance, including a gas boiler . Where a new fixed combustion appliance is installed a carbon monoxide alarm will be required to be installed by law. Gas cooker appliances are to be excluded from the new rules. To clarify:
carbon monoxide alarms must be fitted where there is solid fuel used
carbon monoxide alarms will be mandatory in rooms with a fixed combustion appliance (excluding gas cookers) in all rented properties (Social and private rented)
carbon monoxide alarms will also be mandatory upon installation of any heating appliance (excluding gas cookers)
landlords will be expected to repair or replace alarms once informed that they are faulty
Heat detectors are not a replacement for smoke alarms. However, as gas appliances can emit carbon monoxide, it is good practice to ensure that working carbon monoxide alarms are installed in rooms with these.
If needed, your local fire and rescue authority may be able to provide further advice on installation or you can download fire safety information from www.gov.uk/firekills.
Landlords may need to pay Capital Gains Tax on any gain when they sell a property which has been let. In addition, Landlords are liable to income tax on the rental income. The amount payable is dependent on their circumstances.
The rules as to which expenses can be offset against tax change from time to time (for example, changes to remove the allowance for wear and tear and the phasing out of tax relief on mortgage interest). Landlords are advised to contact their accountant or HM Revenue and Customs (HMRC) to obtain confirmation regarding available allowances.
Overseas Landlords:
Landlords who live abroad for 6 months or more per year are classed as 'non-resident landlords' by HMRC even if they are a UK resident for tax purposes. Specific rules apply to overseas landlords including companies that have their offices or other place of business outside the UK, companies incorporated outside the UK; trustees; members of the HM Forces and HM Government employees.
Landlords can apply to the HMRC to pay their tax through Self-Assessment and if approved, HMRC will notify the letting agent that they can cease to withhold tax (up to receipt of the exemption certificate, they must retain the tax).
Landlords are recommended to contact their HM Revenue & Customs office or their accountant if they have any queries as soon as possible and preferably prior to any tenancy commencing.
If any landlord has an Assured Shorthold Tenancy in England and Wales and receives a deposit from their tenant, they are obliged to protect it in one of three Government-backed tenancy deposit schemes:
Deposit Protection Service (DPS)
mydeposits
Tenancy Deposit Scheme (TDS)
The deposit scheme will hold the deposit and release it at the end of a tenancy. It is always the landlord's responsibility to ensure the deposit is protected, even if you use a letting agent.
There are two types of tenancy deposit protection scheme available for landlords and letting agents: insurance-based schemes and custodial schemes.
Insurance-based schemes
The tenant pays the deposit to the landlord and then the landlord retains the deposit and pays a premium to the insurer.
Custodial schemes
The tenant pays the deposit to the landlord or agent and then the landlord or agent pays the deposit into the scheme. This option is most commonly used by landlords.
The deposit must be protected within 30 days of receiving the deposit (this may not necessarily be the same date as when the tenancy starts) and the tenant must also be served prescribed information within 30 days, which includes:
The address of the rented property
The amount taken for the deposit
Details of which deposit scheme was used to protect the deposit
The contact details of the tenancy deposit scheme used and its dispute resolution service
The name and contact details of any third party that has paid the deposit e.g. the Letting Agent
Information on how the tenant can apply to get the deposit back
Details of what the tenant can do if there is a dispute over the deposit
Serving the prescribed information is not merely a procedure, it is a legal requirement. Securing the tenancy alone is not enough. It has also been advised by a solicitor to request that tenants sign a document to confirm that they have actually received the information.
To summarise, the legislation applies to every landlord in England and Wales that has taken a deposit from a tenant under an Assured Short hold Tenancy Agreement. The deposit must be protected within 30 days of receiving it, even if you've only received a partial amount of the deposit. You must serve the prescribed information after the deposit is secured and to the tenant within 30 days.
Failure to comply with the relevant scheme would entitle the tenant to apply to the County Court for an order for repayment of the deposit. In addition the Court can order the landlord to pay to the tenant a sum equal to three times the deposit. Failure to comply with the scheme also prevents a landlord from serving a section 21 notice for possession.
---
We are members of The Property Ombudsman Scheme, Milford House, 43-55 Milford Street, Salisbury Wiltshire, SP1 2BP. Telephone: 01722 333 306. Website: www.tpos.co.uk.We are members of The Guild of Property Professionals' Client Monies Protection Scheme, Lonsdale Insurance Brokers Ltd.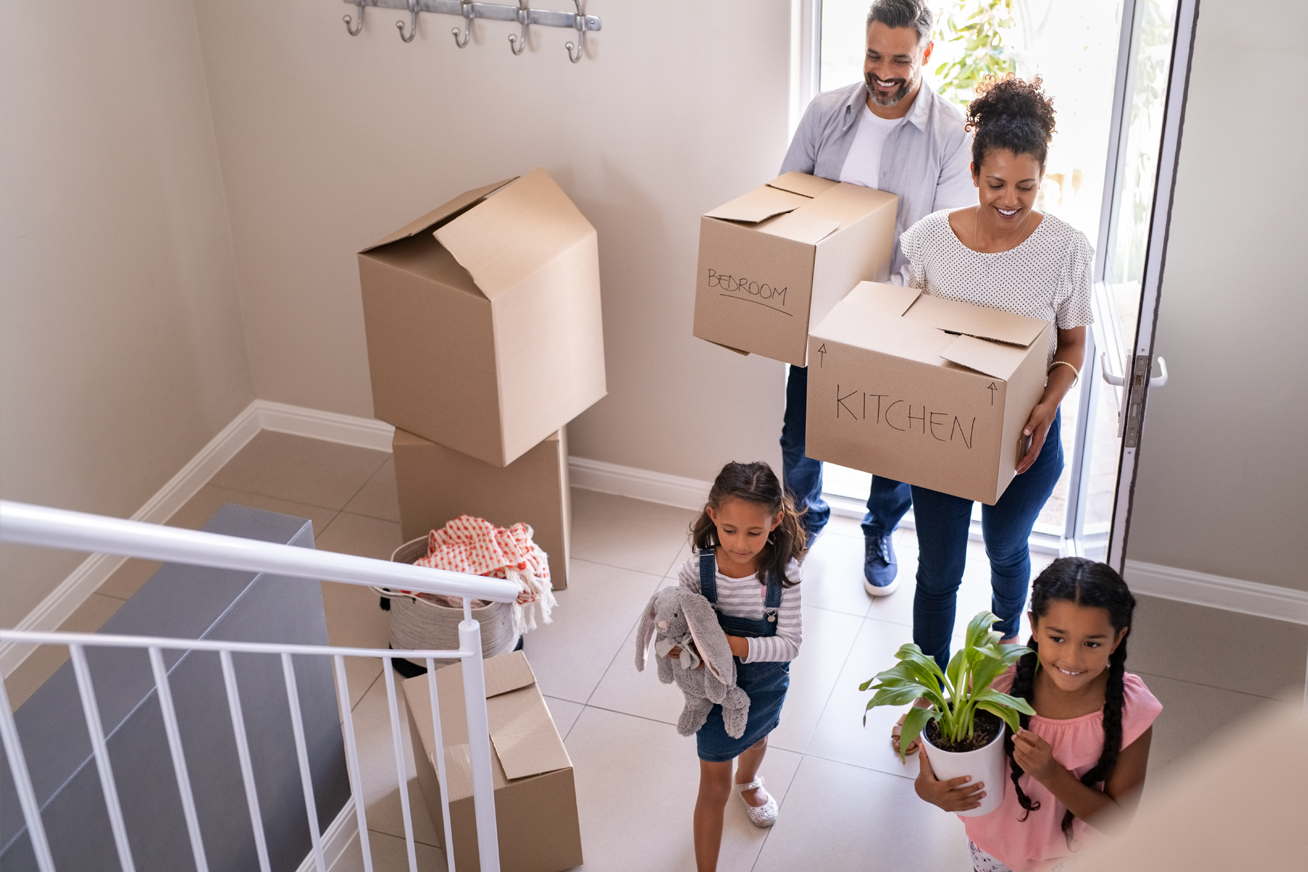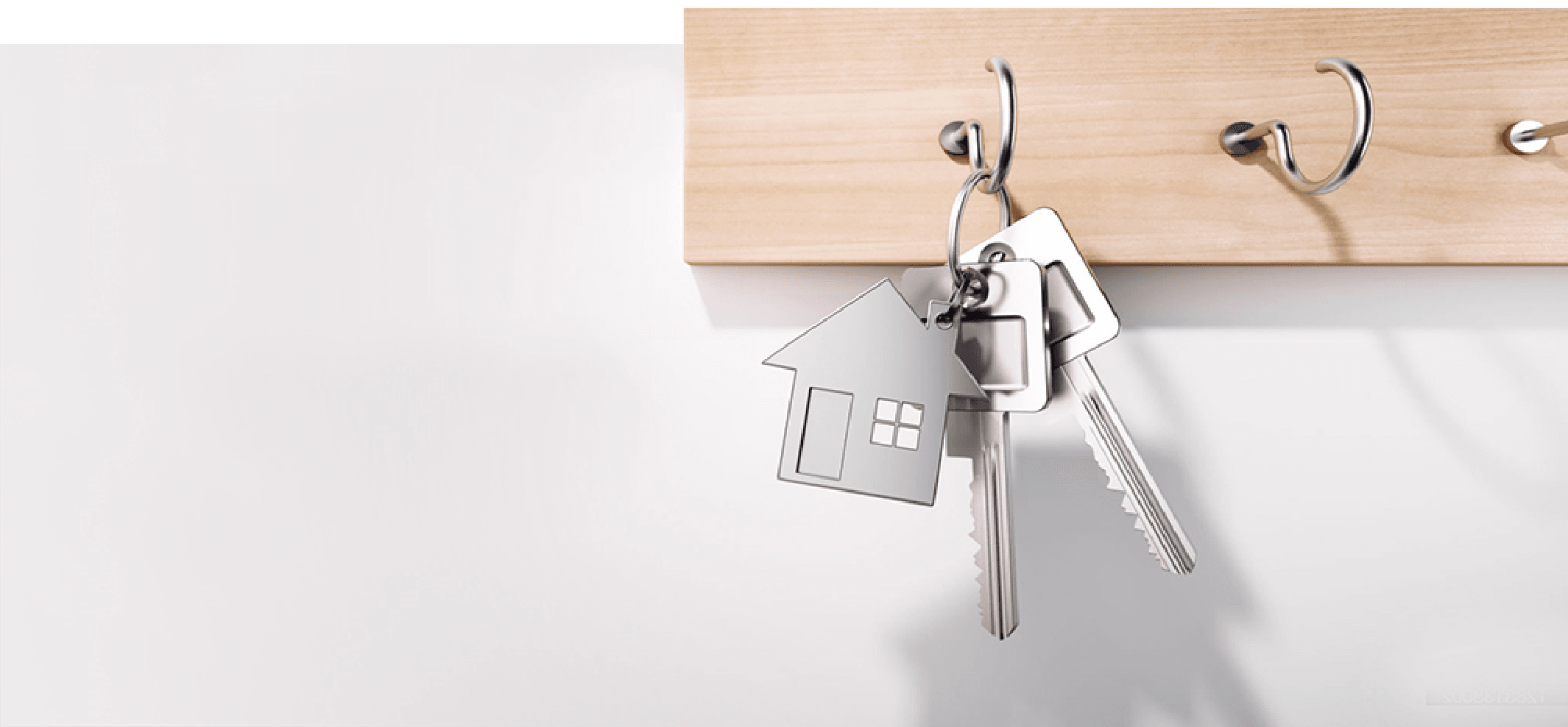 need conveyancing?
We know how stressful and expensive moving home can be and we are here to help your next move go smoothly by providing you with a free, instant conveyancing quote.
Contact us today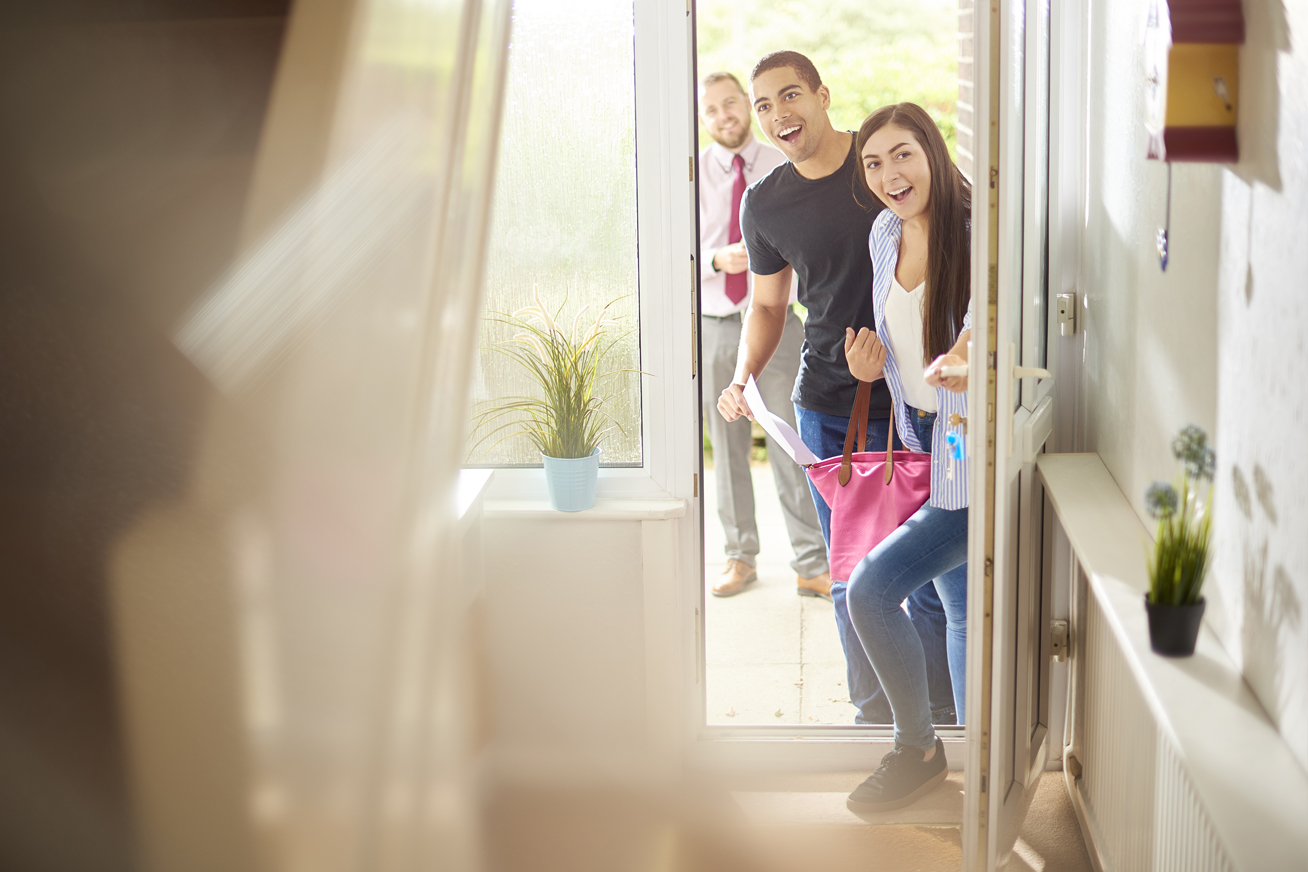 how much is your property worth?
Why Choose Emsleys? We're here to make selling your property as easy as possible. We'll support you in all aspects of moving home; from an initial free market valuation, through to agreeing a sale.
Book a valuation